PAUL WINTER'S 27TH ANNUAL SUMMER SOLSTICE CELEBRATION LIVESTREAM CONCERT
– June 2022
This sunrise concert is a unique musical journey, beginning in total darkness, with the light gradually joining the sounds, to usher in the dawning of the summer. 
Seven-time Grammy® winner Paul Winter's 27th annual Summer Solstice Celebration will take place virtually on June 18th at 4:30 a.m. EDT and 7:30 a.m. EDT as well as June 19th at 10:00 a.m. Eastern Daylight Time from the cathedralesque loft of Paul Winter's barn in the hills of northwest Connecticut. The concert will be livestreamed, with on-demand video available following the event.
Eugene Friesen and Paul Winter will be part of a unique "Summer Consort," which will also include Brazilian pianist Henrique Eisenmann, bassoonist Jeff Boratko, and euphonium player, Clark Goering. 
World-renowned cellist Eugene Friesen will be a special guest at this concert. Friesen has gained an international reputation as perhaps the most innovative cellist of our time. 
"When I first imagined, in the 1960s, having cello as a primary instrument in the Consort, my dream was to find a rare-bird player who could liberate this soulful instrument from its symphonic shackles and play with the kind of personal voice that my favorite jazz players have on their instruments. Eugene Friesen has taken the cello way beyond," says Paul Winter. "While being a masterful player in the classical tradition, Eugene has become arguably the most creative improvising cellist on the planet. But above all, what I treasure most is his sound … his singular voice. He gets a robust, warm, 'fat' sound, using thicker strings, playing on a fairly standard contemporary cello, in contrast to the thinner, more nasal sound of a Stradivarius being pushed hard to project to the back row of Carnegie Hall. And Eugene does not have the automatic vibrato that seems to be favored by classical string players. He uses vibrato judiciously, but he often employs the straight tone of a horn." 
Henrique Eisenmann is a young Brazilian pianist with deep roots in classical music and jazz, as well as the gamut of unique Brazilian genres. He came to the U.S. several years ago to study at New England Conservatory, where he is now on the faculty. He also teaches at City College of New York and is teaching improvisation to piano students at Juilliard. His first recorded collaboration with Paul Winter is on Winter's recent album Light of the Sun, but many of his compositions will feature prominently on Paul's upcoming album, Concert in the Barn. 
Paul Winter describes Jeff Boratko as a "budding Renaissance man" who is a superb bassoonist and composer. "And he's the only bassoonist I know," continues Winter, "who is also an accomplished singer-songwriter." 
About euphonium player, Clark Goering, Paul says, "During the last couple years, I've become fascinated with a little known brass instrument called the euphonium. It has a lovely, warm tone, and it occurred to me that I could have an interesting new addition to the Consort. A friend highly recommended Clark, who lives in Colorado, and played in past solstice concerts with us. We are excited for his debut performance in the barn this year."
Tickets are on sale now. 
IN THE EARLY MORNING THERE'S A SENSE OF TIMELESSNESS AND POSSIBILITY…
"When I'm awake in the darkness before dawn – as the birds begin to sing, and the Earth prepares for the Sun – I feel as if life is beginning again. There's something magical about that virgin time, when we're free of our habitual patterns and obligations. My dream of evoking this feeling in music was the original inspiration for Summer Solstice. The light joins the sound to carry us into the first dawning of summer."
– Paul Winter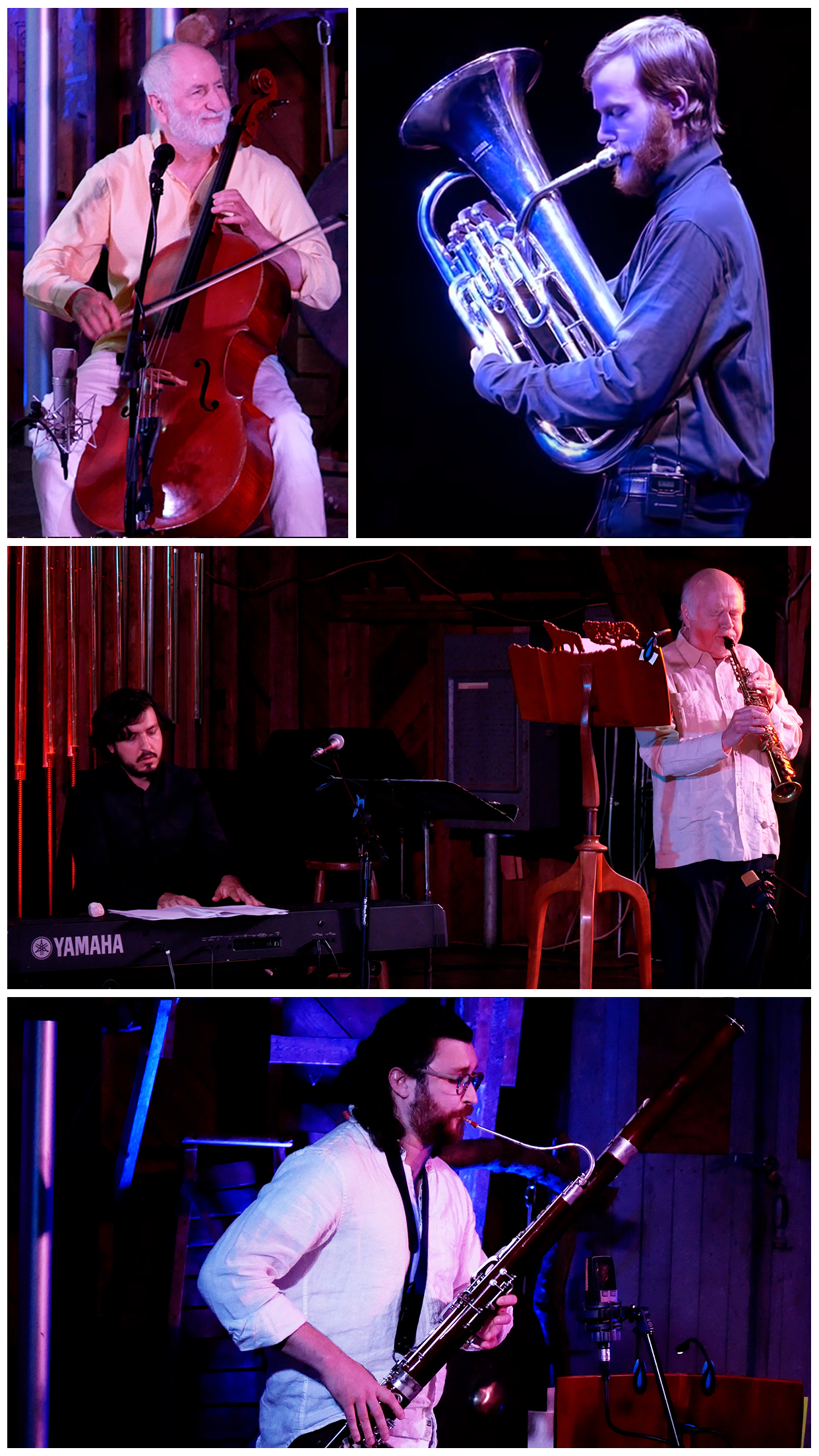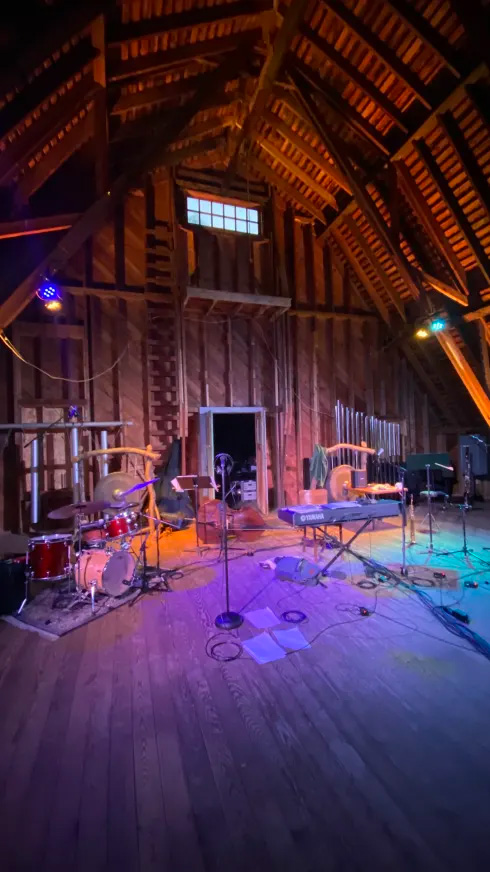 The two great celestial milestones of the year, the Summer and Winter Solstices, are perhaps humanity's most ancient ritual observances. People paused at these times to reflect upon the journey of life, with its trials, blessings, hopes and promise.
The word 'solstice' comes from the Latin 'sol' (sun) and 'stitium' (to stand still). Summer Solstice occurs when the Sun reaches its northernmost point from the equator and seems to pause before reversing its course; at the Winter Solstice the Sun attains its southernmost point and, once again, seems to stand still before turning back.
The Sun, our great golden star, is the source of our life, and each of our lives is a multi-faceted journey with the Sun. On one level, we are cycling through each day and night, as the Earth rotates from dawn to dawn in the light of the Sun. On another, we are traveling through each year, being carried 584 million miles by the Earth as it swings around the Sun from one Summer Solstice to the next. Simultaneously, we are riding with the Sun as our entire Solar System travels within the Milky Way galaxy, which itself is one of the dozen galaxies in what astronomers call our Local Group. And this whole Local Group of galaxies, in turn, is revolving around the Virgo Cluster of 2000 galaxies, 53 million light-years distant from us.
Making music at Solstice is one way to celebrate our amazing journey. If, in our listening, we are carried by the music, then perhaps the experience of that moment can be a hologram of the entire journey. In reality, the journey is right now, wherever we are. And when we are listening, each moment is the beginning.
Thank you for being part of our ongoing Solstice journey.